Meet Our Team
Duke Dodson
»
President, MBA, CPM, ARM, RMP, MPM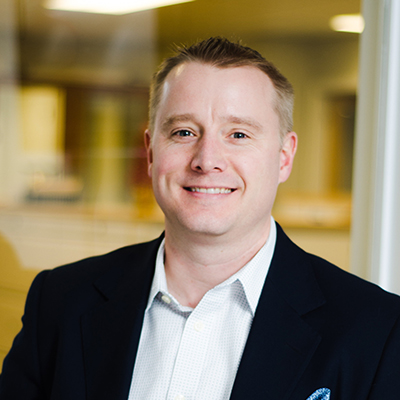 After receiving a Business/Econ degree from Randolph-Macon and an MBA from VCU, Duke started investing in rental properties in 2005 and founded Dodson Property Management in 2007. He has developed, leased and managed single family homes, multi-family properties, office and retail. For the past few years, he has focused on mixed-use historic tax credit rehabs in the Midtown and Scotts Addition neighborhoods. He is the past President of the Richmond Chapter and the Virginia State Chapter of NARPM and still serves on both boards. He served on the board of IREM Chapter 38 for four years and is an active member in ULI. He also currently serves on the boards of the Better Housing Coalition, Wins for Warriors, and the Board of Associates at Randolph-Macon College. Duke and his team love to work with investors who are looking to grow, downsize or optimize their rental portfolios. Duke lives in Western Henrico County with his wife Jess and their two boys, Tripp and Tucker.


---
Ross Fischer
»
Vice President of Commercial Real Estate

Ross joined Dodson Companies in 2017 and oversees the day to day operations, management, and financial responsibilities of the Commercial Division. He brings major market office, retail, and industrial experience from the Washington, DC area and has operated in both owner/operator as well as third-party management roles. His experience includes property management, commercial construction, business development, acquisitions, property transitions, and crisis/environmental management. Ross holds a Bachelor of Science degree in Business Administration with a concentration in Finance from East Carolina University as well as a Master of Business Administration degree with a concentration in Real Estate & Land Development from Virginia Commonwealth University. He is an active IREM and ICSC member, is the President of a HOA in Ashburn, VA as well as holds a valid VA Real Estate License.
Ross@DodsonCommercial.com
---
Justin Paley
»
Commercial Leasing and Sales

Justin was raised in Richmond, VA and received his BS from Radford University in 2005. Justin's personal background in the local real estate market consists of building an investment portfolio, renovation management, leasing and property management. As an investor, he understands the value of building strong relationships, and bringing his clientele the best possible return on their investments. Justin resides in the Westover Hills area.
Justin@DodsonCommercial.com
804-687-9096
---
Ryan Fitz
»
Commercial Property Manager

Ryan joined Dodson Property Management in 2015 and transitioned to the Commercial Division in 2017. He possesses a strong background in property management and commercial construction as well as building and maintaining relationships with clients, tenants, and vendors. Ryan previously managed a single family residential portfolio of close to 350 properties. Ryan is a Richmond native and graduated from Radford University with a Bachelor of Business Administration degree with a concentration in Marketing. He currently holds a valid VA Real Estate License and is an active IREM member.
RyanF@DodsonCommercial.com
804-248-3360